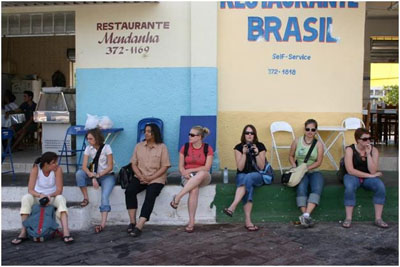 In spring 2006, the Department of Arts Administration, Education and Policy launched a two week study abroad program in Brazil.
For two weeks during the summer students studied at the Federal University of Goias at Goiania, Brazil.
The goals of the program were to further develop existing links between our universities through a consortia program of faculty and student exchange; to focus on school-community collaboration, visual culture, community-based art education, diversity and pedagogy; and to support the development of culturally literate art educators, activists, advocates and policy makers.
Participants were undergraduate and graduate students in the department who were in good academic standing.