January 7, 2015
In Memorium: Dr. Kenneth Marantz
Image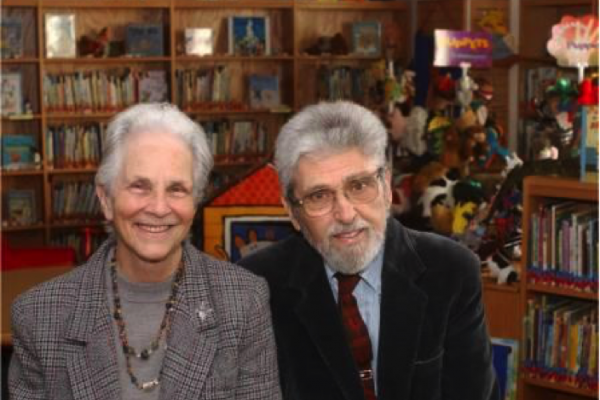 Description
Dr. Kenneth Marantz:  An Art Education Legend
By Patricia L. Stuhr
When Dr. Ken Marantz, as the Department Chair, hired me in in 1987 he was already an art education legend.  Ken had been hired in 1971 by Manny Barkan to serve as the Chair of the Division of Art Education.  Ken served as the Division Chair and as Chair of the Department of Art Education when it became a Department for 16 years. 
One of his joys was writing and editing The Arts Education Review of Books.  He had huge stacks of books to dole out to anyone whom he felt would have an interest in reviewing for the journal.  Later he passed this position on to Terry Barrett and joined the love of his life Sylvia in reviewing and writing about children's picture books and reviewing children's books.  When writing, Ken lived by the adage "more is best."  He was not a man of few words and he enjoyed writing, playing, and using words to delve into the complexities of a topic.  He always made you think and expected you to work at it too.
At first, I found Dr. Marantz intimidating and gruff but that only lasted at most a semester.  Then I still found him to be frank and gruff but also fatherly, kind, and insightful. He was always ready to offer sage advice when it was asked for and even when it wasn't.  I quickly realized that Ken put students first in all decisions he made or lobbied to be made.  He wrote long letters to students he was trying to recruit, those he recruited, those he mentored as an advisor, and those he saw through the thesis and dissertation process into their careers.  I doubt he ever forgot the name of any of his students and tried always to keep up with their lives and accomplishments.  Of all that Ken was most proud of in his long career it was the accomplishments of his students. He once told me, "Always treat students with great respect.  They will soon be your colleagues and you will want to continue to work closely with them." 
When Ken officially retired in 1991 and became an Emeritus Professor, he continued to teach part-time for the department for several years.  He was often called upon by students to serve on their MA and PhD committees because of his expertise on culture and art and children's picture books and learning.  He also kept up an active involvement with the International Society for Education through Art (InSEA) and the United States Society for Education through Art (USSEA) in addition to attending National and State Art Education Conventions.  He especially relished getting together with his international and national colleagues at these organizations meetings.  I noticed that he was more interested in discussing the future of the field rather than talking about the past as some of his contemporaries did.  He worried for the field, society, our nation and the world.  He had been involved in editing or writing for most of the journals in our field and was concerned that the new generation of scholars were not publishing enough about important social issues. 
My husband Tony Scott, Leslie Simon the former Graduate Studies Secretary (most beloved by Ken) and I were privileged to share one of Ken and Sylvia Marantz's most memorable tributes, the opening of The Marantz Picturebook Collection for the Study of  Picturebook Art.  The Center is housed in the Reinberger Children's Library Center at Kent State University, one of the country's premier library schools.  It was dedicated in December 2008.  The Marantz's donation of their collection of 25,000 plus children's books, illustrators' artworks and posters, and toys was celebrated in a beautiful opening at the School of Library and Information Science.  The celebration was a tribute to the entire Marantz family; one of their daughters, Susan, also spoke during the opening ceremony. This gift from Ken and Sylvia Marantz represented their lifelong commitment to the study of picturebook art and its significance in children's literature.
When I became the Department Chair in 2002, Ken became my mentor.  Manny Barkan and Jim Hutchens, both former chairs, had passed on and Mike Parson had moved away.  Ken and Sylvia and I would get together for lunches and I would ask his advice about the department and the field.  It was nice to discuss things with Ken because he turned things over in several ways like an origami sculpture.  I might not have always had an answer after one of our discussions but I always had different ways to look at the situation.  I will miss both Ken the person and the art education legend.  I can see his wise smile, tilt of the head, raised eye brow, and for some reason he is in a Nehru jacket.  I must have seen him in one at least once, well anyway, I see him in one now and that is the way he will remain in my heart!
---