October 6, 2022
AAEP PhD student Robin Gordon organizes C4AA Unstoppable Voters: Columbus workshop
Image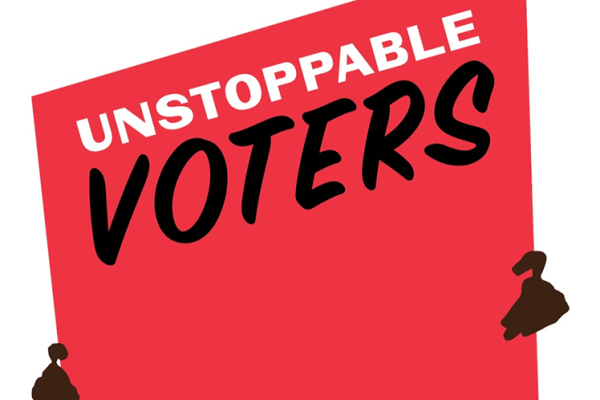 Description
The Center for Artistic Activism is a New York-based and globally connected nonprofit organization dedicated to training and advising artists and activists to imagine and realize effective artistic activism.
In the summer of 2021, Robin Gordon participated in a six-week virtual learning lab with C4AA that helped her see and experience the research and planning that goes into successful artistic activism. The lab applied the principles and processes of artistic activism to a voter's rights campaign. The cohort-style learning experience offered opportunities to learn about the local and regional challenges, needs, and possibilities for protecting voter's rights. Robin began to wonder what it might be like to learn and practice artistic activism at the local level.
Last fall, as the Council of Graduate Students (CGS) Chair of the Arts & Culture Committee, Robin proposed and sought CGS support to bring members from the Center for Artistic Activism (C4AA) to OSU for an artistic activism workshop with the vision of bringing artists and activists from OSU and Columbus communities together to share knowledge and resources. CGS granted that support this year by approving Robin's committee budget for the program!
And here they are, one year later, hosting Unstoppable Voters: Columbus, an artistic activism workshop, with OSU and Columbus participants, one month before U.S. midterm elections! 🎉
The workshop is taking place October 3-8 with virtual and in-person sessions on Ohio State's campus.
---