March 31, 2022
Jim O'Donnell receives 2022 Manuel Barkan Fellowship Award
Image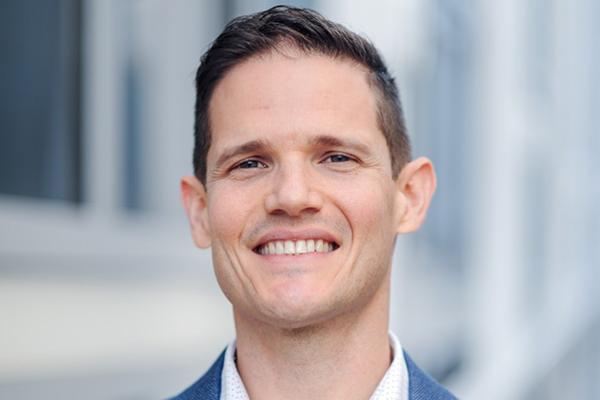 Description
The Manuel Barkan Dissertation Fellowship was established in 1995 in the name of the first chair of the department by his wife, Toby Barkan Willits. This competitive award supports the academic and living expenses of a doctoral candidate in Art Education who is completing his/her dissertation. Arts Administration, Education and Policy PhD candidate Jim O'Donnell has been named as  the 2022 Manuel Barkan Dissertation Fellowship Award recipient for his dissertation Is This the Truth? Visualizing Relationships with Online Media.
Jim will be honored and present on his dissertation during the virtual Barkan and Marantz Award Lecture Series on April 8, 2022. Congratulations to Jim!
Is This the Truth? Visualizing Relationships with Online Media
Jim's talk will focus on the origins and process of developing his research project, which is a mixed-method arts-based study that aims to answer the research question: How do undergraduates enrolled in an online course investigating visual culture at a large public Midwestern university relate to possibly manipulative and misleading online media imagery?
Critical media literacy is a vital skill for citizenship in a democracy. Mass media, especially digital media, is an increasingly prevalent aspect of daily life, with ever more far-reaching consequences for current events. It will only become more urgent that future citizens can discern between better and worse information. However, before educators can attempt to improve student media literacy, they must first understand how students experience visual media online. That requires a holistic, arts-based approach. To that end, it is helpful to assess student ability to accurately evaluate the reliability of visual information they encounter online compared to their perception of their critical literacy skills. Couple that with an opportunity for students to create visual media that expresses their relationship with online media. Integrating that data provides insight into undergraduates' capacity to participate in the creation of visual media, their consumption of online media, and their feelings and thoughts on online media, given its potential to manipulate or mislead.
The susceptibility of students to manipulative or misleading media and the widespread lack of critical media literacy across the US population suggests that American democracy will continue to struggle with the influence of misinformation for the foreseeable future. Students' unwarranted overconfidence compounds that vulnerability, making them more susceptible to inaccurate evaluations of online visual media. On the other hand, students are extremely concerned about the trustworthiness of online media and express feelings of anxiety, distrust, confusion, and helplessness regarding their relationships with media, as demonstrated by their artwork and accompanying narratives.
With the increasing reliance on online media, exacerbated by the COVID-19 pandemic, it seems as though misinformation online will only continue to proliferate with increasingly dangerous consequences in the real world. As a result, educators, especially art educators, are urged to try to help students develop visual and critical media literacy skills. Recommendations and lesson ideas are provided.
---