March 24, 2021
Ketal Patel receives 2021 Manuel Barkan Fellowship Award
Image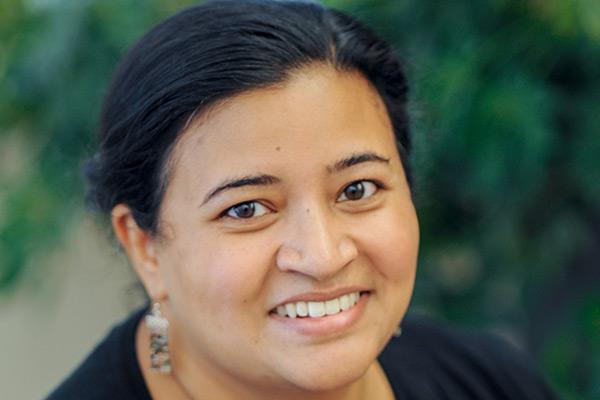 Description
The Manuel Barkan Dissertation Fellowship was established in 1995 in the name of the first chair of the department by his wife, Toby Barkan Willits. This competitive award supports the academic and living expenses of a doctoral candidate in Art Education who is completing his/her dissertation. Arts Administration, Education and Policy PhD candidate Ketal Patel has been named as one of two recipients to receive the 2021 Manuel Barkan Dissertation Fellowship Award for her dissertation Participatory Action Research, Examining Our Practices, and Collaborative Possibilities with Art Educators. 
Ketal will be honored and present on her dissertation during the virtual Barkan and Marantz Award Lecture Series on April 16, 2021. Congratulations to Ketal!
Participatory Action Research, Examining Our Practices, and Collaborative Possibilities with Art Educators Abstract
This session outlines the participatory action research (PAR) engaged by the researcher and three fellow art educators from around the United States to investigate the potential intersections of specific art educator practices and the field of creative placemaking. Currently there is limited research regarding the intersections of creative placemaking and art education through the voices of practitioners. This PAR study was designed to directly work with art educators regarding their sites and expertise to address intersection and divergence among the fields and what we can collaboratively learn through a dialogic examination of our practices. The research questions were collaboratively engaged through a narrative and arts-based inquiry lens to address the unique expertise and experiences of each participant collaborator. The PAR data is presented as narrative vignettes of how specific art educators articulate, engage, and modify their practice(s) in the field to serve their various stakeholders and their experiences with creative placemaking. The five-month study took place from November 2020 to March 2021 and recognizes the challenges and opportunities of engaging in collaborative research during a global pandemic and shares emergent dialogues the PAR team addressed during this time. This addresses a secondary objective of this study is to examine how a PAR methodology can be way to investigate, understand, and disseminate research about art educator practices.
---