April 5, 2022
Melissa Crum named 2022 Marantz Distinguished Alumni Lectureship Award Recipient
Image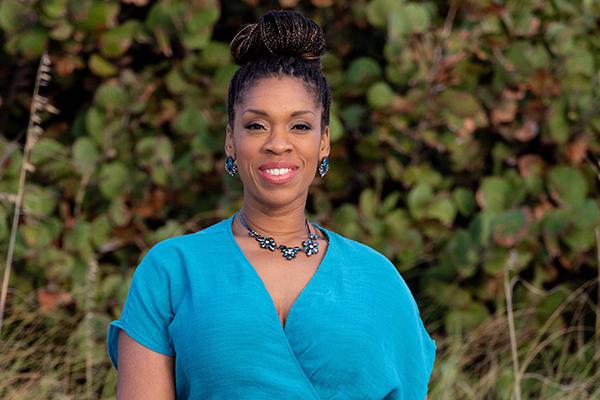 Description
The Marantz Distinguished Alumni Lecture Fund was established in 1999 with gifts from Harold and Kenneth Marantz to honor a distinguished alum of the program. Each year, graduate students in the department select the winner. This year's recipient is Dr. Melissa Crum. 
Dr. Melissa Crum is an artist, author, researcher, and founder of the consulting company, Mosaic Education Network, LLC. Mosaic infuses the arts, research, storytelling, and critical thinking into professional development, community building, and curriculum development.
Dr. Crum has facilitated training sessions across the U.S., creating a non-judgmental and refreshingly honest look at privileges and privately held beliefs. Her workshops focus on workplace culture development, equipping educators, leadership, staff, and board members with the skills to implement inclusive and equitable practices.
By creating a brave space, Dr. Crum's workshops allow organizations to critically investigate policies, workplace and learning culture, and relationship dynamics. Together, she empowers teams to positively dismantle systemic patterns, build authentic communication, and instigate radical growth company-wide.
Dr. Crum has earned degrees from The University of Florida and The Ohio State University. She is a Intercultural Development Inventory (IDI) qualified trainer and SHRM provider. She currently resides in Columbus, Ohio.
Dr. Crum will deliver a lecture titled Using Art, Self-Reflection, and Storytelling to Fix Toxic Workplace Cultures at the virtual 2022 Barkan and Marantz Award Lecture Series on April 8, 2022.
Using Art, Self-Reflection, and Storytelling to Fix Toxic Workplace Cultures
Dr. Melissa Crum shares how artwork can be the medium through which we can explore our stories about others and ourselves. We, knowingly or unknowingly, act on these stories with others in our homes, communities, and workplaces. Such actions are seen in how we give feedback, promote, hire, and utilize our spheres of influence. Learn the philosophy Dr. Crum uses to help schools, museums, non-profits, and companies better understand how their biases can impact the level of inclusion and access to success in the workplace.
---