March 11, 2020
Message from the Department Chair: AAEP Requirements in response to Ohio State Action on Coronavirus
Image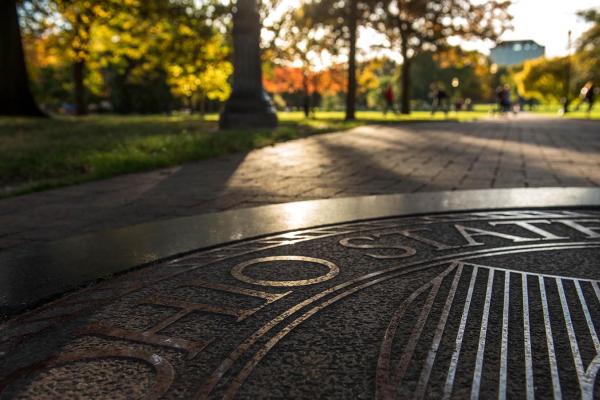 Description
AAEP Community,
College and Department leadership has met and come up with a Step 1 response to the university's recent announcement with regard to providing courses online. Students have the option to stay home (off campus) or to stay in the dorms through the month of March. Our response is based mostly on the reality that students may likely not be on campus, but to also support those who are still on campus.
For the AAEP, the following requirements are in place:
The office will currently remain open through March 30 – Students can still access the building to pick up items. This could change at any time.
The university expects that we consider cancelling any events through April 20 – Therefore, we have decided to cancel the Barkan/Marantz event and all Barnett Center events through April 20.
Visits for prospective students or visiting scholars are cancelled through April 20.
University sponsored travel is cancelled through April 20, including Arts Advocacy Day and NAEA. The University has to approve any domestic air travel to or from campus for business events, and we must make a strong case to be considered. Therefore, we have decided to cancel any such visits or trips in AAEP. Please cancel all components of your trips. I will also alert NAEA that OSU can no longer participate.
All courses are to provide an online component through March 30. This will require quite a bit of flexibility and creativity, as well as support of each other. Clayton Funk is our point person on this transition, and ASC Tech will also assign a person to us. Lauren Pace can help provide someone to support those who need greater help. The university has set up the following website to support the transition to online: www.keepteaching.osu.edu. We are here to help as a community – an online community – but still a community. Courses can be video offered (synchronous), or provide materials for written response (asynchronous). Course materials must be ready to be online in some format by Monday (for the two weeks of March for now).
Our March 23 faculty meeting is cancelled (and the Exec Meeting the week before). All other meetings will be communicated and likely go to a virtual format.
More information will come, and expect that things can change at any time.
AAEP is particularly well prepared for this temporary change to an online environment. I have no doubt we will continue to deliver a high quality education no matter the venue!
More to come!
Dr. Karen Hutzel
Department Chair
---