March 24, 2021
Michelle Attias receives 2021 Manuel Barkan Dissertation Award
Image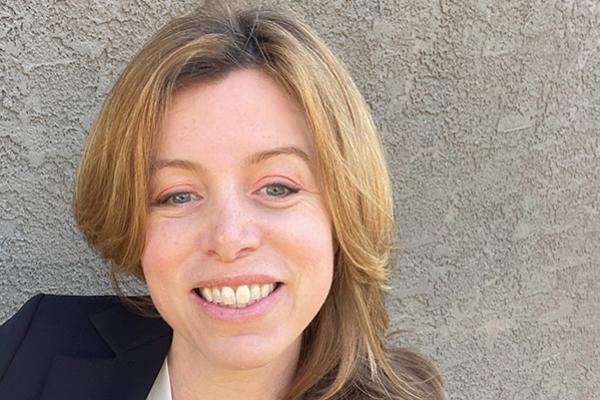 Description
The Manuel Barkan Dissertation Fellowship was established in 1995 in the name of the first chair of the department by his wife, Toby Barkan Willits. This competitive award supports the academic and living expenses of a doctoral candidate in Art Education who is completing his/her dissertation. Arts Administration, Education and Policy PhD candidate Michelle Attias has been named as one of two recipients to receive the 2021 Manuel Barkan Dissertation Fellowship Award for her dissertation Journaling in Search of the Neurodivergent Self: An Arts-based Research Project Dialoguing with Kurt Cobain's Journals. 
Michelle will be honored and present on her dissertation during the virtual Barkan and Marantz Award Lecture Series on April 16, 2021. Congratulations to Michelle!
Journaling in Search of the Neurodivergent Self: An Arts-based Research Project Dialoguing with Kurt Cobain's Journals Abstract
As a neurodiverse artist working in dialogue with Kurt Cobain's and Lee Lozano's  journals, my dissertation uses critical disability studies to imagine neurologically queer or "neuroqueer" bodies as rhetorical sites of knowledge production, coping and responding to negative social discourses and creating new narratives. Unintended for public consumption, journaling is a private activity, and a unique window on artistic process through encounters with the everyday, narrative reflection, story, poetry, sketches, grocery lists and rants that seep and leak into thoughtful reflections about the world and one's relationship to it. Occurring outside of neurotypical expectations of sociality, journaling creates space to dismantle oppressive social requirements, assisting those who engage differently to feel agential in their learning and being in the world.
Neurological differences such as AD(H)D impact all aspects of lived experience. Those living with neurological "queerness" are often diminished as rhetors, through misunderstood social performances, undesirable behaviors, and applied narratives reenforced by negative medical model messaging. Journaling and artmaking reinstate rhetorical power through positioning the neuroqueer as an active subject. Strange impulses and repetitive obsessions, hypersensitivities, and non-normative social performances contain rich information which informs methodological approaches to research. More concerned with what can be learned through AD(H)D bodies as they engage in the process of artmaking, the focus of this research is not to define AD(H)D as an outcome, but instead as a rich method of investigation.
Engaging in critical conversations surrounding the disruption of normal, the relationship between environment and disAbility, neurological queerness, and neuroqueer communication, this research aims to reshape perceptions of neuroqueer students, expanding access for all students in art classrooms. As we consider art spaces to increase access through shifting social expectations of typical student engagement, this research considers new ways of engaging with students and materials, benefitting greater audiences of students who may not be social and who favor tactile and kinesthetic modes of learning. The ultimate goal is to increase access for all students who express themselves differently and learn in different ways.
---