July 1, 2020
Welcome Dr. Tiffany Bourgeois, Assistant Professor of Arts Management
Image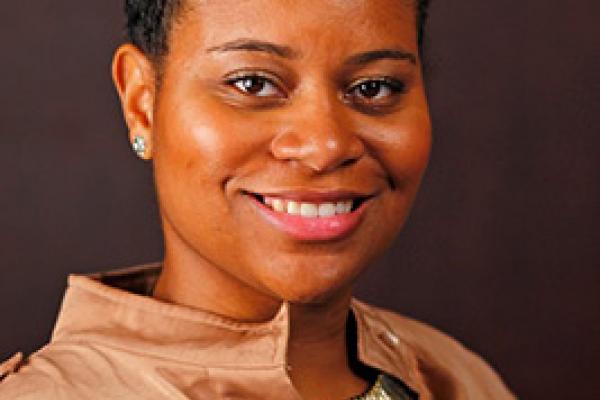 Description
Dear colleagues, students, alumni and friends,
I am pleased to announce that Dr. Tiffany Bourgeois (nee Lewis), will be joining the Department of Arts Administration, Education and Policy in August as Assistant Professor of Arts Management. Bourgeois' research examines the relationship between sports mega-events, arts and cultural organizations, cultural outcomes, and changes in perception which occur as the result of these events. Viewing mega events such as the Olympics and Super Bowl as exercises in cultural diplomacy, Bourgeois engages with cultural organizations and identifies cultural outcomes.
Bringing this much needed expertise in arts management, scholarship and administration to the department, Bourgeois has worked in a variety of education and arts administration roles, serving as Audience Development Director of the Ensemble Theatre in Houston, Texas, and since 2015, serving as Adjunct Professor for the University of Houston-Downtown. Bourgeois earned a PhD in Arts Administration, Education and Policy (2015), a master's degree in Arts Policy and Administration from The Ohio State University, as well as a bachelor's in Theatre Arts from DePaul University.
We look forward to welcoming Dr. Bourgeois to campus physically (distanced) and virtually as we prepare for an Autumn semester unlike any we've ever experienced before due to COVID-19 precautions. As well, we welcome her to our community during a national and global revolution in which we acknowledge our responsibility to drive change in and through the arts. We are thrilled she will be joining us in advancing our goals for social justice.
Together as Buckeyes,
Karen Hutzel, Department Chair
---