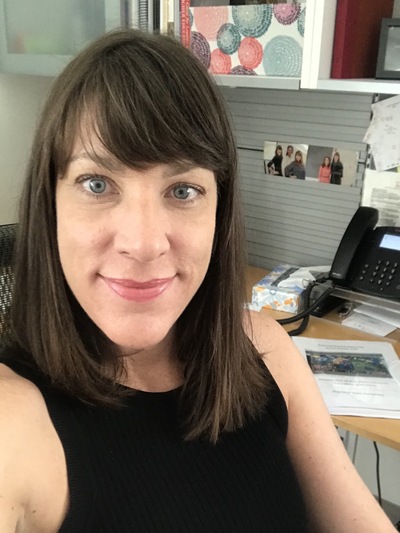 Karen Hutzel
Associate Professor/Department Chair
231 Sullivant Hall
1813 N. High Street
Columbus, OH 43210
Areas of Expertise
Art education in cities
Research and evaluative methodologies, IP action research
Asset-based community development
Service learning and community arts
Collaborative pedagogies of inquiry and artmaking
Education
PhD, Art Education. Florida State University, Tallahassee, FL
MA, Art Education. University of Cincinnati, Cincinnati, OH
BFA, Visual Communication Design. University of Dayton, Dayton, OH
Dr. Karen Hutzel is a community engaged scholar, applying principles of participatory action research to her collaborations with community and cultural groups locally and globally. Her research and teaching expertise include: collaborative artmaking; asset-based community development; urban art education; and participatory action research. She has presented at numerous national and international conferences and her articles appear in Studies in Art Education; the International Journal of Arts Education; the Journal of Cultural Research in Art Education; Art Education; and the Journal of Higher Education Outreach and Engagement.
Dr. Hutzel is Associate Professor and Department Chair of the Department of Arts Administration, Education and Policy and Interim Department Chair of the Department of Art at The Ohio State University; World Councilor for the International Society for Education through Art; and Fulbright Alumnus with Edna Manley College of Visual and Performing Arts in Kingston, Jamaica. Dr. Hutzel is Past Co-Editor of the Journal of Cultural Research in Art Education and has received many awards recognizing her community engaged scholarship and teaching excellence. She has published and presented nationally and internationally and has co-edited the book, Transforming City Schools through Art: Approaches to Meaningful K-12 Learning (Hutzel, Bastos & Cosier, 2012). She developed a study abroad program to Kingston, Jamaica, focused on arts, culture, and post-colonial self-determination, which she offers every other year to students at Ohio State.
During her time at Ohio State, she has been invited to serve on significant university task forces, to participate on community boards and oversight committees, and to develop and evaluate programs and curricula in schools and organizations. In just fifteen years, she has acquired more than $200,000 in grants and funds to support her work.
Community & Scholarly Participation
Kettering Foundation's democracy in higher education dialogues
Somali Women and Children's Alliance
University Area Enrichment Association
Kennedy Heights Arts Center
Ohio State's Service-Learning Initiative
Cincinnati Public Schools, Community Learning Centers Initiative
Xavier University's Academy of Community Engaged Faculty
Community Future Casting video collaboration
PAST Foundation's Girls' Empowerment Mural program
Gidget Technology for Girls 
Awards & Grants
Women's Caucus of National Art Education Association, Mary J. Rouse Award for Early Career Impact
David Hoch Memorial Award for Excellence in Community Service by Ohio Campus Compact
Faculty Award for Excellence in Community-Based Scholarship by Ohio State
Higher Educator of the Year by the Ohio Art Education Association
Faculty Recognition Award by Mortar Board/Sphinx by Ohio State
Ohio State's President and Provost's Leadership Institute
Grants and funding in excess of $50,000 over five years from The Women's Fund of Central Ohio, the National Art Education Association, Ohio State's Service-Learning Initiative, OSU Arts Initiative, and OSU Cares