Body
Central Ohio Student Advocates for the Arts (COSAA) is an organization committed to empowering students who are passionate about the arts across Ohio State's campus. The mission of COSAA is to educate students about legislation and policy affecting the arts at the local, state, and national levels, unify and mobilize student advocates to bring about positive change in the arts community, and provide a platform for students to engage in critical debate of arts advocacy issues. Through activities, workshops, and yearly participation in the Americans for the Arts (AFTA) National Arts Advocacy Summit, COSAA aims to provide students with the skills and networks necessary for life-long careers as arts advocates. 
COSAA is operated by three representatives (President, Vice President, and Treasurer) under the supervision of Dr. Dana Carlisle Kletchka, COSAA's faculty advisor. Keep an eye out for upcoming events by following @osucosaa on Instagram!
Advanced
Media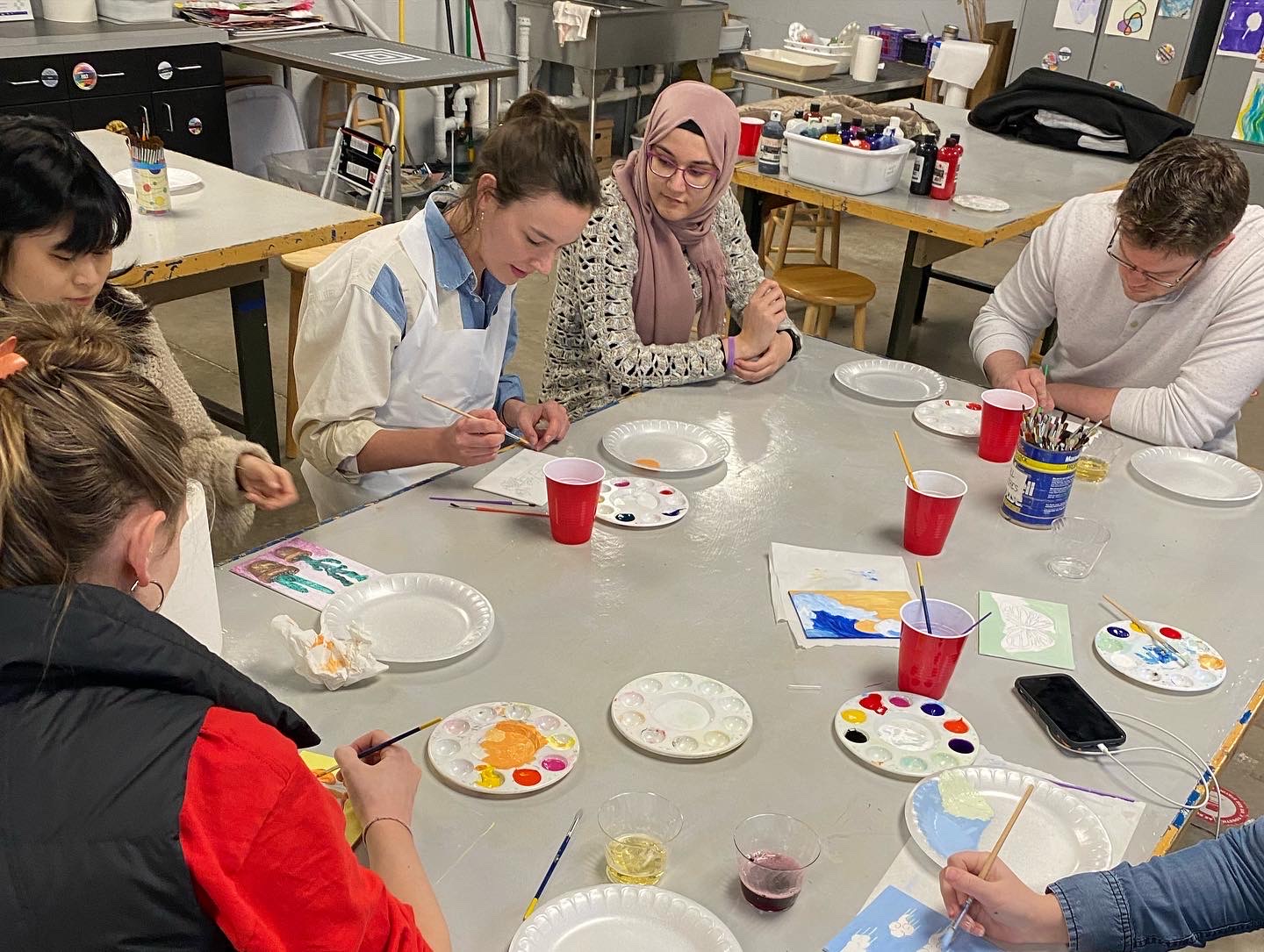 Media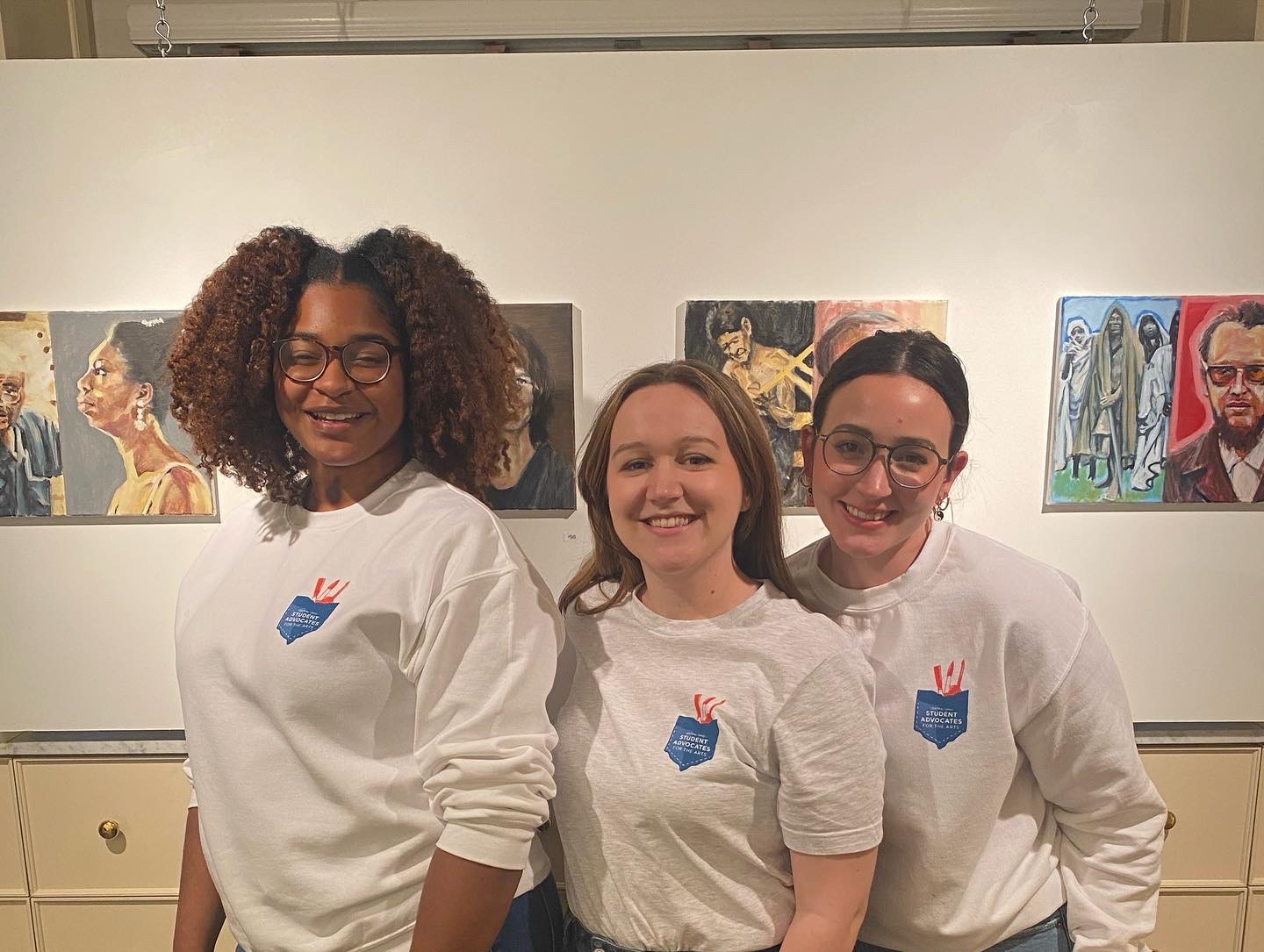 Text
COSAA Leadership
Emily Hutlock (Treasurer)
Emily Hutlock is a second year as an Arts Policy and Administration MA student and Barnett Fellow. Originally from Cleveland, Emily has been involved in theatre since she was seven. While attending Baldwin Wallace University to study English and Arts Management, Emily served as a stage manager, board member, intern, and grant proposal writer for various theatres in the area. This summer, she worked as the Assistant Arts Manager for the City of Upper Arlington. When she's not at work or school, Emily loves to bake, read Stephen King books, go thrift shopping, and spend time outside. She is excited to support COSAA and increase her involvement this year!
---
Leigh Zeigler (Vice President) 
Leigh Ziegler is a second-year Master's student in the Arts Policy and Administration program, and she is a Barnett Fellow. Leigh attended Miami University for her BA in Music and a BA in Public Administration. This summer, Leigh was an intern for the New Albany Symphony Orchestra as their digital archivist. Last academic year, she served as COSAA's Treasurer, and she is also a member of trace layer play, the graduate student collective. Outside of school, Leigh loves to play the flute, bass guitar, and everything The Beatles. She is an avid attendee to many of the Columbus maker's markets! Leigh is looking forward to another year of all things COSAA!
---
Julia Harth (President)
Julia Harth is a second-year PhD student specializing in Museum Education and Administration. She attended the University of Oklahoma for her BA in Art History and BA/MA in International Studies. Prior to moving to Columbus, Julia worked as a middle school Spanish teacher in Georgia. Julia serves as both a Graduate Teaching Associate in the AAEP department and a Graduate Research Associate for the Columbus Museum of Art. She has also worked as a Researcher for Learning and Public Practice at the Wexner Center for the Arts. Julia is a member of trace layer play collective, and she served as COSAA's Vice President for the 2021-2022 school year. Julia loves taking trips to the farmer's market, arranging fresh flowers, and searching real estate apps. After spending time this summer refreshing her organizational systems and meeting with local arts leaders, she's excited about helping COSAA coordinate, collaborate, and grow!