Image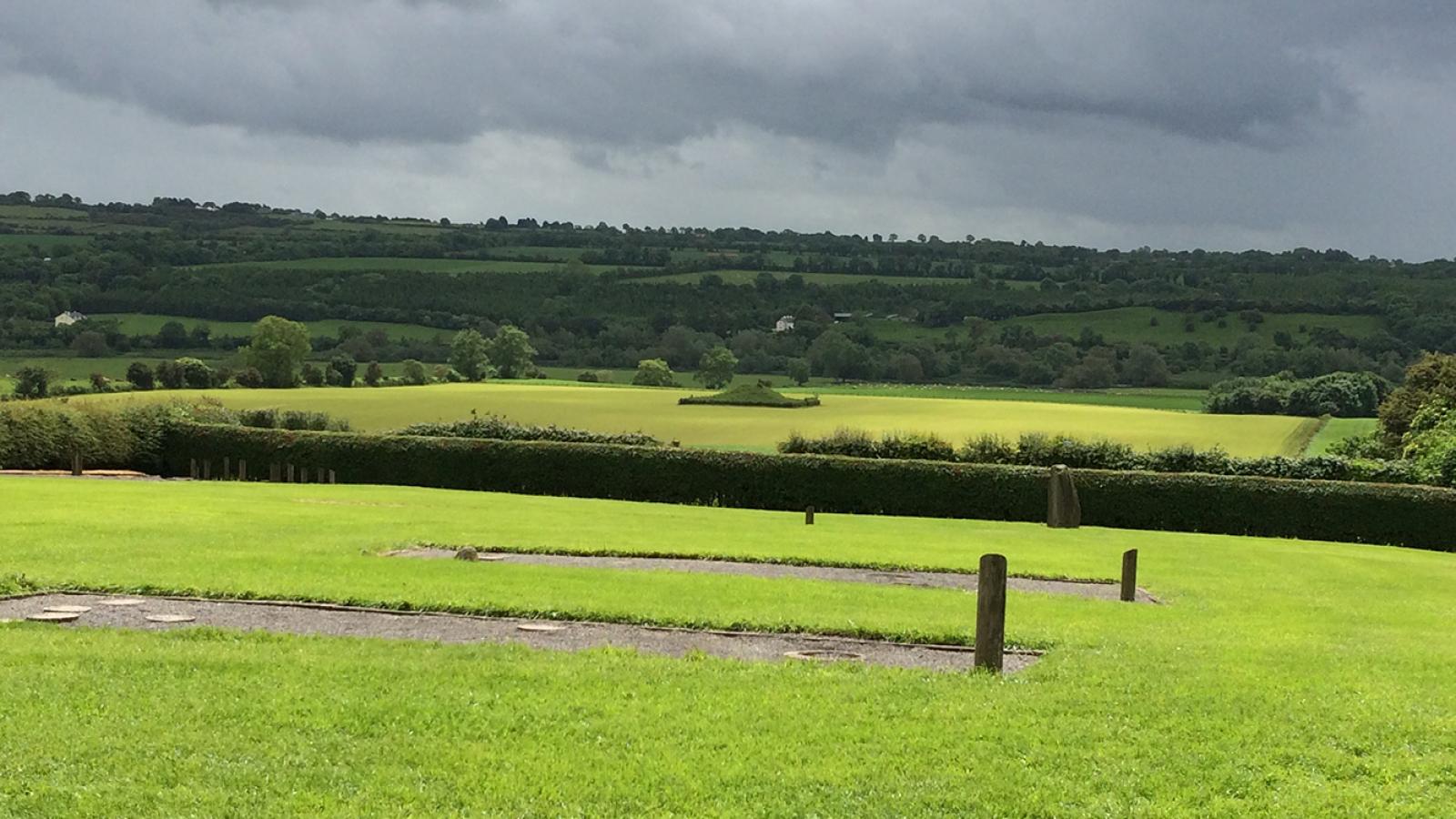 Body
In summer 2020, AAEP will host a study abroad trip to Ireland titled "Ireland: Places, Spaces & Earthworks." This course offers students an introduction to Neolithic to historic Christian to contemporary Irish material culture. It is designed to utilize the resources at University College Dublin to develop knowledge through research, critical reading and analysis, and oral and/or visual expression in fostering an understanding of the pluralistic and deeply historic nature of institutions, society, and Irish cultures. Resources available to us at UCD include personnel, architecture, exhibitions, collections, photo archives, and computer labs. Using visual culture production, reflections, reading assignments, and written analysis, we will make sense of on-site experiences, guest lectures, and museum research. Undergraduate students will be asked to reflect on their learning through writing and visual creation. Additionally, students will reflect on personal experiences in the arts as a point of reference and as a space through which to critically analyze cultural differences and accepted practices within and surrounding Irish Heritage sites.
Designed to be affordable, funding is available in support of this study abroad trip, but requires proactive planning. Available funding sources are as follows. Click on the link to be redirected to a detailed description of application requirements:
Wolfe Study Abroad Scholarship
Eligibility: Undergraduate; you must have graduated from an Ohio high school and be a current Ohio resident
Deadline: Early January 2020
Award Amount: $2,500
International Affairs Research Academic Enrichment Grant for Students
Eligibility: Undergraduate and Graduate
Deadline: Early February 2020
Award Amount: $500 - $8,000
International Study Abroad Fund
Eligibility: Undergraduate
Deadline: Early January 2020
Arts and Sciences Research Small Grant
Eligibility: Graduate
Deadline: Early January 2020
Additional information regarding the application to the summer 2020 study abroad trip to Ireland will be made available during autumn semester. Contact Dr. Shari Savage for more information about the trip and/or course. 
Advanced
Accordion Header

Course Dates
Text
June 8, 9, 10 from 1:00 PM-4:00 PM and Earthworks trip June 11, 10:00 AM-4:00PM
Text
June 27 from 1:00 PM-4:00 PM (Can Skype in)