Image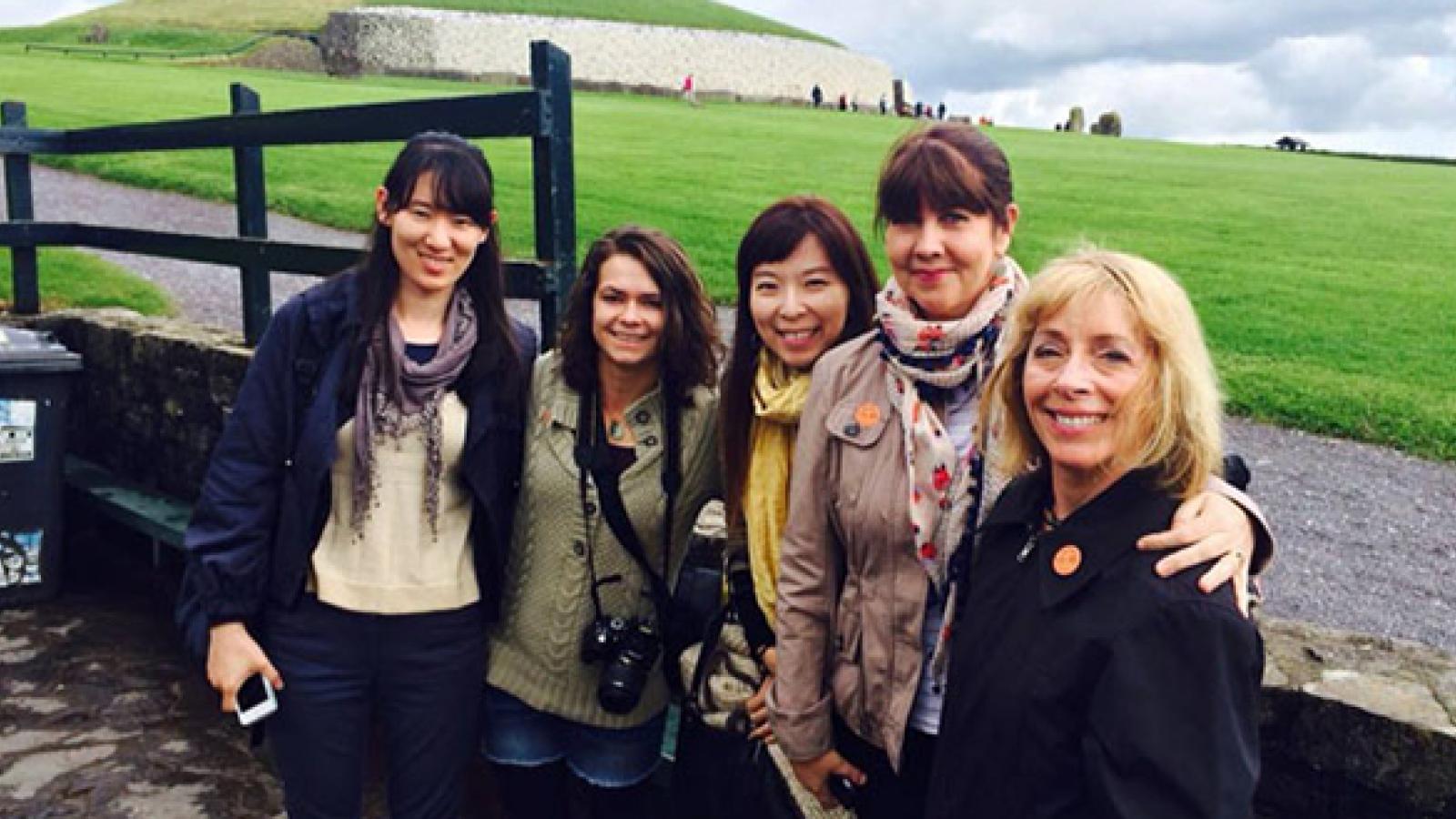 Body
This course offers students an introduction to Neolithic to historic Christian to contemporary Irish material culture. It is designed to utilize the resources at University College Dublin to develop knowledge through research, critical reading and analysis, and oral and/or visual expression in fostering an understanding of the pluralistic and deeply historic nature of institutions, society, and Irish cultures. Resources available to us at UCD include personnel, architecture, exhibitions, collections, photo archives, and computer labs. Using visual culture production and reading assignments, we will make sense of on-site experiences, museum research, and lectures. Students will explore a research question relative to our on-site explorations and congruent with their interests.
Through lectures/discussions, slides/videos, reading assignments, and written and oral assignments, students will investigate multiple social, political, historical, material, educational, and representational factors present in and around Dublin, Ireland. The following are student course learning objectives: 
To learn about the administration and policies affecting the earthworks, Irish National treasures, and other ancient and/or contemporary sites;
To critically examine images and objects of material culture;
To investigate visual advocacy and educational representation of the indigenous people in Ireland;
Demonstrate critical thinking through research and written and oral expression;
Retrieve and use written and digitized information analytically and effectively; and
Investigate conditions of change impacting visual culture in the arts, education, technology, ecology, and economics as they pertain to the people and culture of Ireland. 
Specific sites of exploration include:
Trinity College and the Book of Kells
Hill of Tara
The bogs of County Wicklow
Trim Castle
Kilmainham Gaol
Saint Michan's Crypts
Museum of Modern Art
Monaster Boice
City Centre Dublin
National History Museum
St. Stephen's Green
Christ Church
Newgrange
Traditional Irish Pubs
...and other sites of significance.