Job placement rate of Art Education Licensure Graduates
Both Art Education and Arts Policy and Administration Programs
"The museum education and administration program surrounded me with a community of like-minded individuals passionate about museum work." Alumna Hilary Katz, Master of Arts in Art Education (2019).
"I cultivated leadership and professional skills, which will surely serve me well into my future career." Alumnus Diego Arellano, Bachelor of Arts in Arts Management (2018).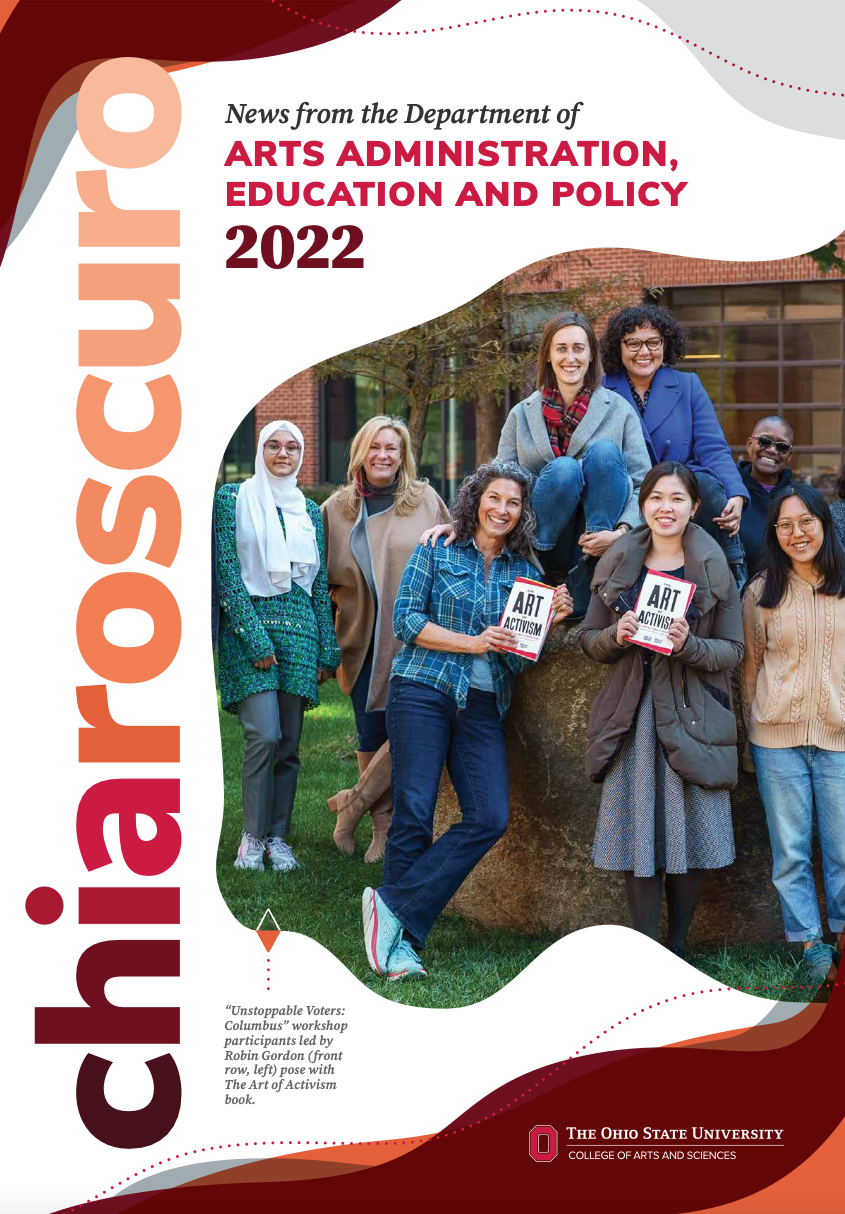 CHIAROSCURO: AAEP's Annual Newsletter
We are thrilled to present CHIAROSCURO, our yearly newsletter. We claimed this name as a metaphor for the contrasts we consider, and with which we engage as teachers and researchers of arts administration, arts education, and arts policy.
The newsletter highlights our students and alumni as they pursue meaningful research and community engagement in and through the arts.