The AAEP Bachelor of Art Education (BAE) Licensure program places an emphasis on training and fostering a culture of leadership with our pre-service art education students. Each year we continue to grow and build a leadership team of undergraduate students to develop and grow capacity within their work in the program and as emerging teacher leaders. The leadership team engage through:
Building support and resources for their fellow cohort members
Attend as representatives for the Ohio State pre-service division at the Ohio Art Education Association (OAEA) and National Art Education Association (NAEA) conferences
Serve as ambassadors to local high school art programs to share their experiences at Ohio State and Art Education majors
This past November, leaders from the 2024 cohort and 2022 cohort were able to attend the OAEA Conference and learn with art educators from around the state. The opportunity helps students' network, engage with contemporary issue in the field, and further develop their voice as art teacher leaders.
We would like to express sincere gratitude for the generous funding from Cam McComb, PhD (BAE '85) that make these learning opportunities possible for our students and supports our work to develop a pre-service leadership model built with student voice, community, and service as focus areas.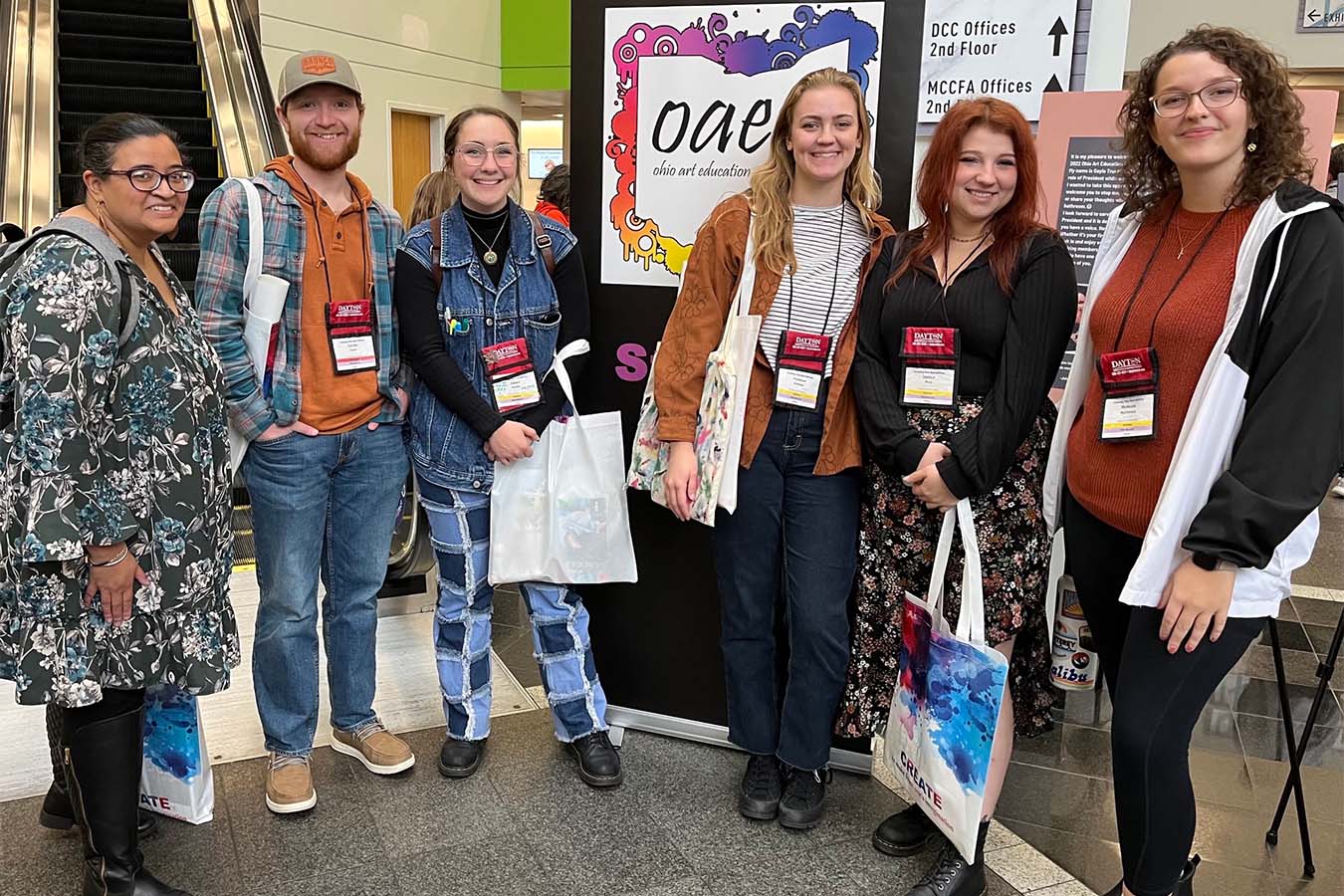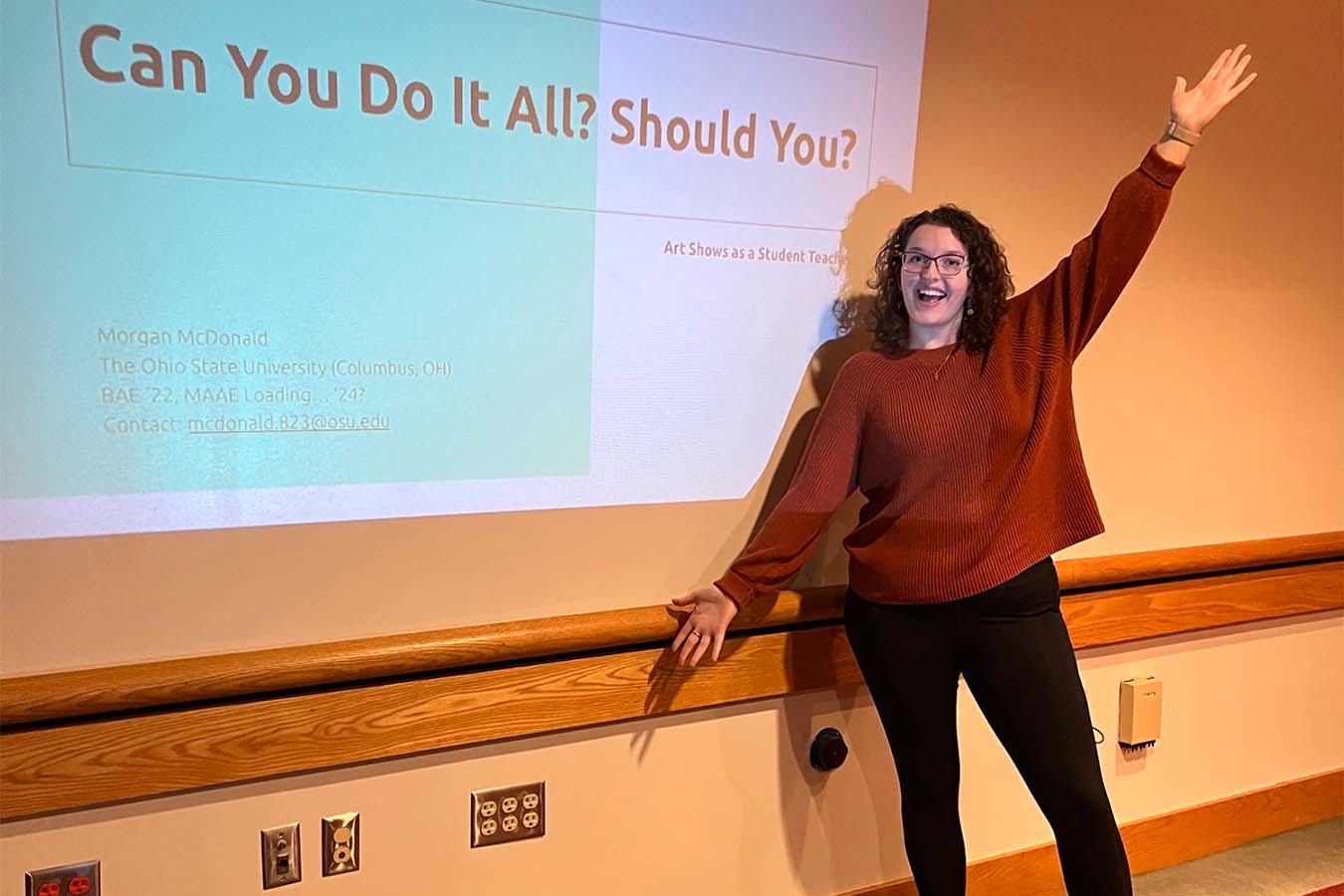 ---