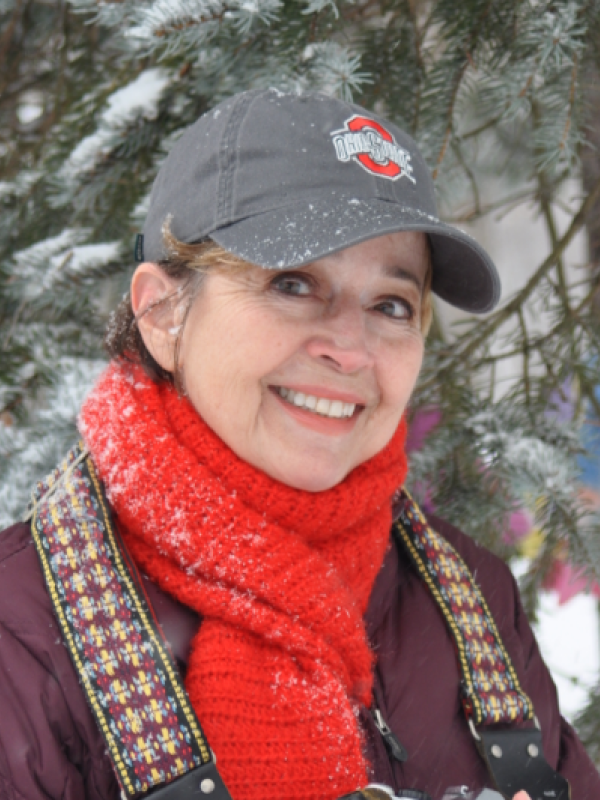 Candace Stout
Professor Emeritus
Areas of Expertise
Narrative inquiry
Arts-based research and writing
Critical visual literacy
Education
Ph.D., University of Missouri-Columbia, Curriculum and Instruction, Minor in Photography
M.Ed., University of Missouri-Columbia, Curriculum and Instruction, Minor in Photography
B.S.Ed., Florida State University, Language and Literature, Minor in Music and Allied Arts
Candace Jesse Stout, Ph. D., is Professor of Arts Administration, Education & Policy and Affiliate Professor in Teaching and Learning, College of Education, The Ohio State University. She has extensive experience as an arts educator and as a teacher of writing across the curriculum. Her educational background includes a B. S. in Language, Literature & Education, with a minor in Allied Arts from Florida State University. From the University of Missouri-Columbia, she earned an MA and Ph. D. in Curriculum and Instruction with a minor in Photography. Preceding her appointment at OSU, she served as faculty at Buffalo State University, Texas Tech University, University of Missouri, and University of Georgia. She is currently a member of The Ohio State University Senate and serves on the Committee for Academic Misconduct. In her previous faculty positions, she has earned awards for teaching in higher education.
Dr. Stout's teaching and research interests include critical theory and qualitative research methodology, including narrative inquiry, arts-based research and writing, and critical visual literacy. Most recently, she has co-authored a chapter, "Arts-based Writing: The Performance of Our Lives," to be published in The Handbook of Arts-based Research, Guilford Press (2016). Book publications through the National Art Education Association Press include Teaching and Learning Emergent Research Methodologies in Art Education (2013) and The Flower Teachers: Stories for a New Generation (2001), a culmination of research on the historical, social, and political experiences of visual arts k-12 teachers from the Vietnam era through 2001.
Dr. Stout's on-going funded fieldwork includes a narrative research project titled: In-side Out: High School Students' Narratives of Urban Education highlighting students' experiences and perspectives on arts-integrated learning. The project is in collaboration with researchers in literacy studies. Professor Stout has given keynote lectures nationally and internationally as well as presentations in multiple scholarly forums. She has published in national and international journals and has contributed to numerous anthologies. She has served on the editorial board of a variety of journals and as Senior Editor of Studies in Art Education. Through OSU's Humanities Institute, she has co-sponsored the campus-wide Qualitative Inquiry Working Group. Graduate level teaching responsibilities include Introduction to Qualitative Research Methodologies; Experimental, Narrative Writing in Qualitative Research; Re-imagining Writing Through Creative Inquiry; and Introduction to Teaching in Higher Education. Teaching at the undergraduate level includes Introduction to Visual Culture and Writing Art Criticism. Dr. Stout continues her studio work as photographer, incorporating photography into research and teaching.