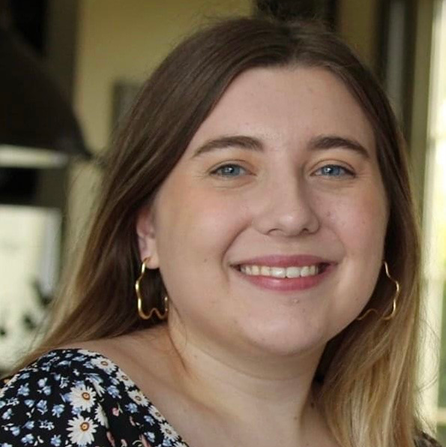 "My day-to-day work and collaboration with coworkers has helped me gain this valuable experience and practice my communication skills. Additionally, the various projects I've worked on have increased my knowledge and understanding of how nonprofits operate, especially in the area of development."
Melanie Heidotting, Arts Management major and intern at the Wex
Are you an Arts Management undergraduate student looking to gain valuable, resume-building experience in your field, which will position you above other candidates? Did you know that you can gain this experience while earning college credit by completing an internship during the next academic year? The Barnett Internship Program is a self-driven, reflection-based program designed around a student's individual internship goals. Students completing an arts administration/management internship and enrolled in the program will learn on-the-job skills and the business of the arts. The Barnett Internship Program is available each semester and requires students to complete 120 contact hours at their internship site of choice.
About the Barnett Internship Program
Students enrolled in ARTEDUC 4191 design their own internship experience, through initiating contact with their internship site and tailoring their internship goals to professional interests. For example, students interested in development and social media have been able to attach specific goals to their internship, applying the skills they've learned in the classroom to a professional context. We are here to help you make these connections! Working with the Barnett Internship instructor in collaboration with the internship site, students will develop the knowledge, skills and experiences necessary to secure contacts and market themselves in the fields of arts management. Learning is captured through reflective activities based on student's personalized goals. The assignments students complete during their internship will allow students to:
Develop foundational/advanced understanding of career options within the arts
Apply coursework completed in arts management directly to the job market
Practice and work toward mastery of basic/advanced knowledge/skills of arts industry business practices
Consider and practice appropriate/emerging technologies to market/position their skills and service
Refine interpersonal and presentational skills and develop support networks that advance self-defined arts career objectives
Reflect upon internship experience to further professional competency
Develop the ability to market themselves in arts administration roles
ARTEDUC 4191 is designed for those in their junior year or later, but it's never too early to start looking for internship opportunities! Students must secure an internship the semester BEFORE they enroll in the course so they can hit the ground running. Need suggestions based on your area of interest? Don't hesitate to reach out! ARTEDUC 4191 is offered fall, spring and summer semesters.
Ready to explore your internship options? Discover resources that will lead you towards an internship or job? Connect with employers? The Arts and Sciences Center for Career and Professional Success can help guide you toward these goals. They provide a number of internship and job search resources, including career prep coaching, The Ohio State University's online career coaching network and database Handshake, and resume and cover letter review.
Are you unsure if an organization offers internships? Feel free to contact an organization directly.
AAEP has a Director of the Internship Program who is eager to help connect you with various opportunities. Reach out to Lauren Pace at pace.162@osu.edu when you start looking.
Past students have interned with a wide variety of arts organizations including: 
We can help you locate a site and walk you through the process! Contact Lauren Pace at pace.162@osu.edu to learn more!
Secure an internship for the following semester. Have questions about how to go about this? Contact us and we will walk you through what this process looks like. Students must secure an internship BEFORE they can enroll in the course. Internships must be secured the semester before the internship takes place.
Complete Barnett Internship and Enrollment form and return to Lauren Pace
Lauren Pace will enroll students in ARTEDUC 4191: Arts Internship
Contact course instructor, Dr. Michelle Attias at Attias.1@osu.edu to discuss course and internship goals
Use Handshake to connect with employers by searching for internship opportunities targeted toward your major. Handshake is a direct link to employers who want to hire you for internship opportunities!
No registration is required to access Handshake, all current undergraduates and recent graduates can access Handshake using their OSU credentials on the Handshake webpage.

To learn more about Handshake and the Career Success office's other resources, visit their website.