February 13, 2023
Noor Murteza receives Arts and Sciences Strategic Funding grant
Image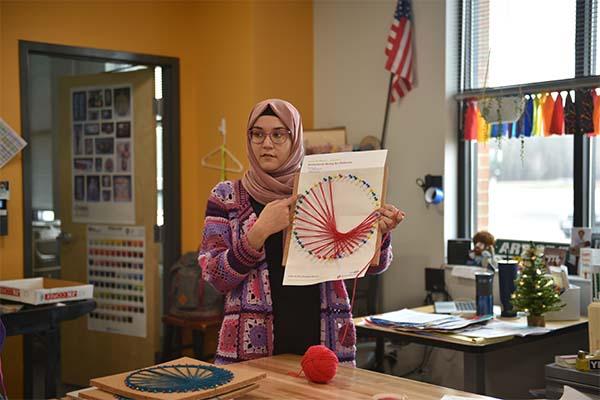 Description
PhD candidate Noor Murteza's project, Patterns in Nature, has been selected as the recipient of the Arts and Sciences Strategic Funding grant in the amount of $10,000.
The Patterns in Nature project was conceived and developed by Noor and was supported and advanced through collaboration with the Dublin Arts Council. The project aims to engage a broad range of stakeholders, including casual public park visitors, local artists, school age students, public school teachers, undergraduate design students and committed art enthusiasts.
The spiral STEAM curriculum developed for this project takes on the concept of fractal wellbeing which describes the wellbeing effect of being around natural patterns that are exhibited in leaf veining, tree branches, and river tributaries. The mathematical concept of fractals is merged with a designerly perspective on fractal structures under the umbrella of artistic art projects.
Congratulations, Noor!
Want to learn more about Noor's project? Read the latest issue of Chiaroscuro.
---