January 13, 2023
PhD student Polina Isurin named recipient of 31st Annual Fergus Scholarship Award
Image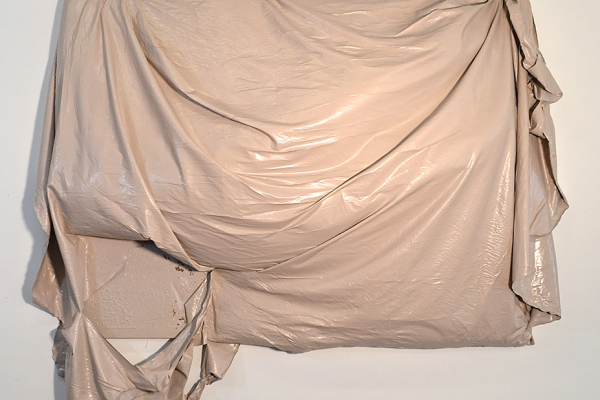 Description
AAEP PhD student Polina Isurin has been named a recipient of the 31st Annual John Fergus Family Scholarship Award for her piece, The (Un) Consumable. The John Fergus Family Scholarship is a juried art competition open to studio-based visual art and design students at The Ohio State University. Students submit their work for review by a jury of faculty from the departments of Art, Arts Administration, Education and Policy (AAEP), Design, and History of Art. Scholarship winners receive a $1,000 scholarship applied to their student account and exhibit their work at the annual Fergus Scholarship Award Exhibition at Hopkins Hall Gallery, a group exhibition featuring work selected from the scholarship recipients' applications. The 31st Annual John Fergus Family Scholarship Exhibition will run through January 20th.
Title: The (Un) Consumable
Materials: acrylic sheet of paint over painted canvas
Size: 56"x47"x9"
Info: Paint is often deemed a consumable expense, meaning it is bought, used, and then replaced. Does painting over a wall or canvas really create a blank slate? This piece asks to consider the possibility and meaning of an accumulated, unconsumable, painting.
---