June 11, 2021
Reflections of an AAEP Buckeye
Image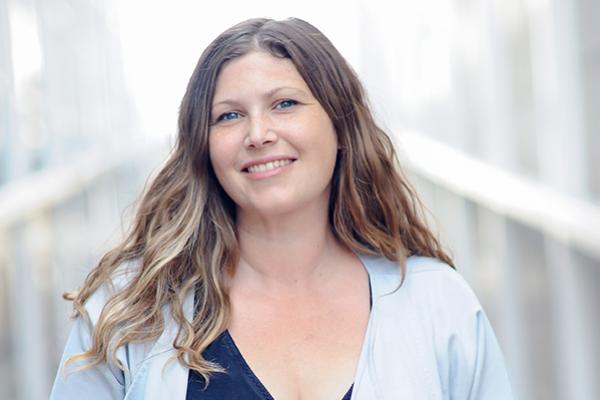 Description
Molly Jo Burke is a student in the Arts Administration, Education and Policy doctoral program specializing in Cultural Policy and Arts Management. Molly received her undergraduate degree in Fine Arts from Columbus College of Art and Design. She went on to receive her MFA in glass from The Ohio State University and is a glass artist represented by Sherrie Gallerie. Molly has taught glass classes at the Corning Museum of Glass and has been a recipient of the Greater Columbus Arts Council's Individual Artist Fellowship with her husband and collaborator, Nate Gorgen. Molly has served on the board for the Roy G Biv Nonprofit gallery for Emerging Arts and also served as a board chair from 2013-2018. In addition, Molly received the prestigious Barnett Fellowship 2019-2021.
As a glass artist, Molly recently reflected on the past year and the impacts the pandemic had on her artistic practice, family, and pursuit of a PhD.
"I was excited in March 2020 to have my second major show at Sherrie Gallerie. Little did we know this opening would coincide with COVID-19 lockdowns beginning throughout the state, country, and the world. The artwork itself was centered on reflection and the environment - a well suited subject as we all were forced into a state of introspection for the next year. The gallery did a valiant effort to still get the work shown. And it did get some press!
Over the summer Nate and I hunkered down and focused our time with our family as many others did - figuring out how to have children's play space, computer work/office, and studio, all incorporated our living environment as access to facilities at OSU were limited. But we made it work and the bonding experience with Percy and Athena (while there were some testing moments) will be a highlight of something joyful for the year and beyond.
The influence of our children's play and the objects that they have brought into our lives made an unmistakable imprint on our collaborative artwork. Our Existential Byproducts series was initially started in 2019 and shown at Illinois Wesleyan University in Bloomington, IL, Jan to March, 2020 (we picked up that show a week before COVID lockdowns!).
We continued to reflect on the influence of our domestic lives as it further entangled with our studio practice and working from home in general with work created for a show at Penn State Altoona's Sheetz Gallery (Winter 2020), and our most recent show that just wrapped up at the Columbus Museum of Art (Nov 2020-April 2021) and was made possible through the Greater Columbus Arts Council.
I also had work accepted into the permanent collection at the Pompidou Center in Paris, France through "Dust: Plates of the Present" a project created and curated by Jo-ey Tang and Thomas Fougeirol. The entire series featuring 136 artists and features 1031 prints in total was on display in the Pompidou from Oct 21, 2020 to March 8, 2021. 
In the spring of 2021 we participated in The Ohio State University's Urban Arts Space programming and put together a collaborative exhibition with Andrew Frueh titled "Cut, Scan, Mill, Print, Render, Tweak, Shuffle, Repeat". This allowed us to experiment further with ways of producing artwork that played between digital prototyping and analog making, while still centered on themes of natural and domestic environments and objects.
Upcoming Nate and I have shows scheduled to be exhibited in Greenville, SC at Furman University in Fall of 2021. Winter 2022 will include shows in Berea, KY at Berea College's Doris Ulmann Gallery, and a group show with Katie Davis and Erin Furiminsky at Columbus Cultural Arts Center.
Throughout this time I have also been working steadily on my PhD at OSU in the department of Arts Administration, Education, and Policy. I have finished my main coursework, and in the fall will apply for candidacy. Learning more about the structures in our society and how it supports the arts and arts education has been especially interesting as I actively produce and exhibit artwork and continue a career as an artist.
I have remained grateful that these opportunities were still available to us when it felt in many ways the world was on pause. Much of the artmaking was also supported by a grant from the Greater Columbus Arts Council (GCAC) which we were awarded in 2019. We are happy to hear that GCAC will continue to support artists in the coming years with individual fellowships and shows at the museum, as budgets for the arts have been reduced significantly during the pandemic. We feel a sense of relief that Columbus as a city remains dedicated to the creative economy.
We are looking forward to the summer and fall with great optimism, and so happy that we are able to be closer with friends and family."
Insta: mollyjoburke
---