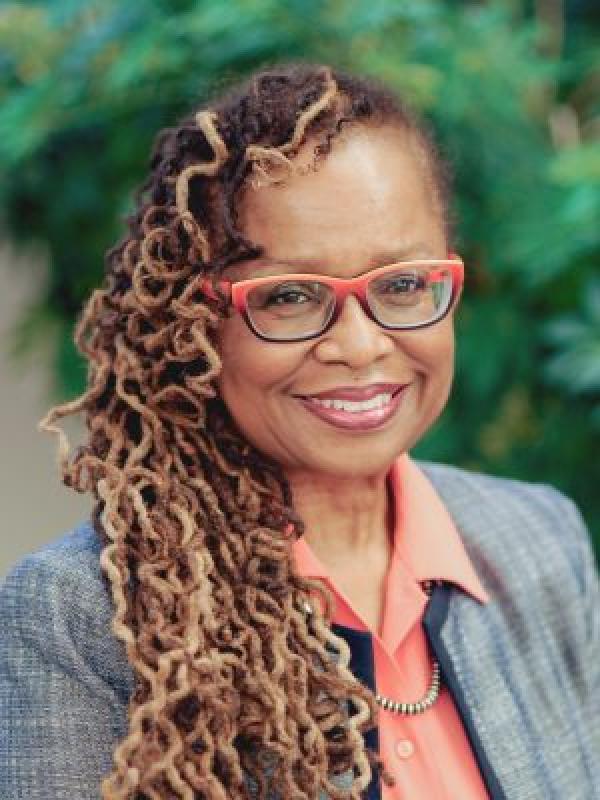 Vesta Daniel
Professor Emeritus
Areas of Expertise
Community-based curriculum development
Community-based art and art education
Issues of diversity
Multicultural education
Education
Ed.D., University of Illinois
M.A., University of Illinois
B.F.A., University of Illinois
Vesta Daniel's research foci are in the areas of community-based art education, issues of diversity and resistance education. Her current research addresses gentrification in a midwest city focusing on the community of Bronzeville.  The premise of the research is that community-based art that is attributed or unattributed to specific creators can function as an element of resistance against community encroachment and a means of interrogating the process and results of embourgeoisement. The intent of this research is to suggest possibilities for educators and community members to include resistance as a welcome educational strategy.
Professor Daniel was guest co-editor (with Debra Ambush) for the September 2012 issue of Art Education, the Journal of the National Art Education Association focusing on culturally responsive teaching. Related research also includes Art Education and the Community Act: An Inquiry into the Interior of the Process. In B. Young (Ed.) Art, Culture and Ethnicity, 2ndEd. Reston:National Art Education Association.  As co-director of the Brazil Study Abroad program since 2005 for the Department of Arts Administration, Education and Policy, she has been conducting study trips to Brazil which have resulted in such research as Componentes da Acao Communitaria como Fontes Pedagogicas. Trajectoria e Politicas para o Ensino das Artes no Brasil:anais do XV Confaeb (pp. 131-143). Brasilia: Ministerio da Educacao. (Components of the Community Act as Sources of Pedagogy.  Trajectory and Politics for Arts Education in Brazil: Conference XV (pp. 131-143) Brasilia: Ministry of Education.)   Daniel is past director of the Jamaica Mostly On-Line MA Degree Program in Art Education (with Karen Hutzel as the director of on-line programs for the department).  She has made numerous international presentations since 1976 focusing primarily on community-based art education.
Selected earlier work includes co-authorship of the 1998 grades 1-5 textbook series for Holt, Rinehart and Winston titled ART EXPRESS. Daniel co-curated the 1997 multi-gallery exhibition at the Columbus Museum of Art titled African Influences in Contemporary Art: Artists of the Kwanzaa Playground, and co-authored the accompanying catalogue. Professor Daniel is a member of the editorial boards of The Journal for Multicultural and Cross-Cultural Research in Art Education and The Review of Research in Visual Arts Education. She is the recipient of The Ohio State University Alumni Award for Distinguished Teaching, The Ohio State University Distinguished Affirmative Action Award for individual contributions and that same award for contributions of the Martin Luther King, Jr. Institute for the Arts, and the the National Art Education Association, Committee on Multiethnic Concerns, J. Eugene Grigsby Award for Outstanding Contributions to Art Education among other recognitions.