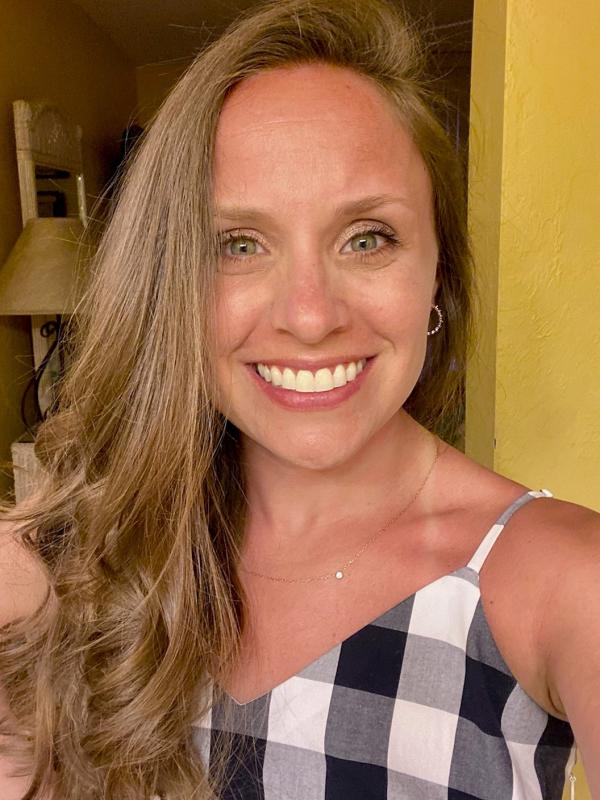 Lauren Pace
Academic Program Specialist
231 Sullivant Hall
1813 N. High Street
Columbus, OH 43210
Education
2009, BA, The Ohio State University, Columbus, OH
2016, MA, The Ohio State University, Columbus, OH
Lauren Pace came to to Arts Administration, Education and Policy in 2016 after working for the University since 2009 in the College of Education and Human Ecology, the Registrar's Office and First Year Experience.
Lauren holds a Bachelor of Arts in Humanities where she majored in English, with a minor in Education, and a Master of Arts in Workforce Development Education, both from Ohio State. She has a strong interest in helping students and faculty, creative thinking, teaching and higher education policy. Lauren is a fan of all things pop culture and current events. In her spare time, you can find Lauren at home with her husband and two kids (and golden retriever, Josie). 
Fun fact: Lauren is an extreme fan of Friends, Schitt's Creek, and The Office. She also thoroughly enjoys watching the Nightly News with Lester Holt and rarely misses an episode.