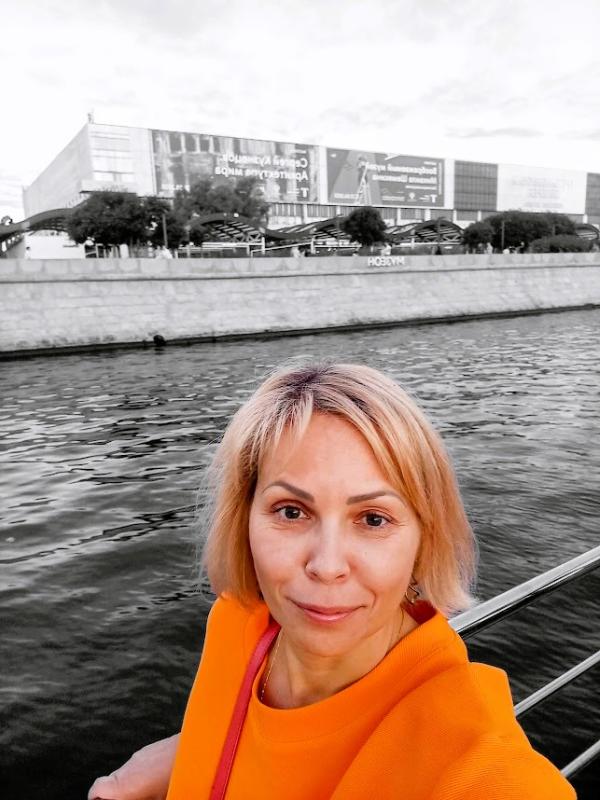 Anastasia Sotnikova
Barnett Fellow
Education
2022, AA, Art Theory and History, Moscow State Stroganov Academy of Design and Applied Arts
1999, BA, International Journalism, Moscow State University of Foreign Affairs
Anastasia is a MA student in the Arts Policy and Administration program. Moscow (Russia) born and life-long resident. She made a career as PR-executive, developing and implementing national communication campaigns for international brands. As a department head she and her team specialized on art collaborations, exhibitions, performances, being a successful liaison between commercial and artistic interests.
Anastasia finds art as a great source of inspiration, self-reflection and inner power, and hopes to make both academic and practical contributions in its accessibility and museums/audiences interaction.
Anastasia speaks English, Spanish, Italian.
Fun fact: Half-Russian, half-Ukranian, Anastasia can cook "deruni" (potato pancakes), "borsch" (beet-root soup), and "herring under a fur coat" (herring under layers of vegetables).
Research Interests
Museum education
Art Ideas Delivery
Community engagement
XX century art
Feminist and LGBT ideas expressions in autocratic states