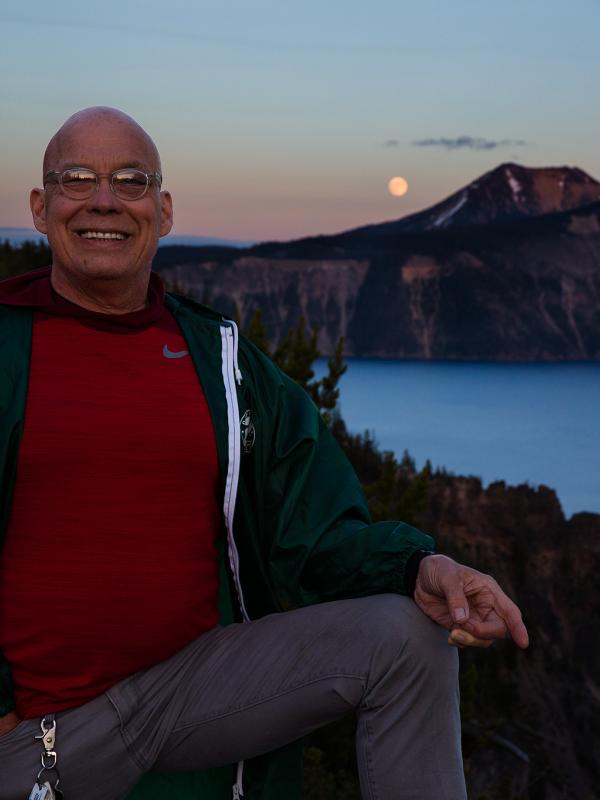 James Sanders
Associate Professor
231 Sullivant Hall
1813 N. High St.
Columbus, OH 43210
Areas of Expertise
Community arts organizations
Art and history museums
Institutional policy and practice
Film/media
Pedagogical teaching in grades K-16 school settings
Education
PhD, University of North Carolina Greensboro, Education (Curriculum and Instruction)
MFA, Southern Illinois University-Carbondale
BFA, Arkansas State University
James H. Sanders III (Jim) is an Associate Professor in the Department of Arts Administration, Education and Policy at the Ohio State University. Dr. Sanders teaches both undergraduate and graduate courses, including an interdisciplinary arts career preparation course, Exploring Careers Across the Arts: Positioning Passion, the cross-listed elective, Visual Media Representations of LGBTQ Subjects, approved in Art Education, Film Studies and Sexuality Studies. The graduate level course, Histories of Arts Education Policies and Practices is a requisite for PhD and APA students in the program.
Professor Sanders' arts-based, narrative, and interpretive research explores policies and practices culturally constituting subjectivities and shaping understandings of schools, traditions, agencies and agents. Centrally concerned with how meanings and values are socially constructed, contested, performed, interpreted, documented and historically recorded, his research examines schools, community arts organizations and museum settings, and contemplates how each contributes in the construction of vibrant cultural communities. Sanders has delivered scholarly papers in Australia, Finland, Hungary, Ireland, Japan, Korea, Portugal, Spain, the United Kingdom, and USA.
Dr. Sanders' academic presentations and publications cross fields of education, art, and historic studies; work frequently framed from critical and queer perspectives that question distributions of power and authority, and what subjects are deemed worthy of study. Sanders also remains engaged in studio practices, working in fibers/weaving, and ceramics. He is a committed gardener, baker, and devoted grandfather.
Sanders earned his PhD in Education (Curriculum and Instruction) at the University of North Carolina-Greensboro (1999), and MFA in Fine Arts from Southern Illinois University-Carbondale (1976), and a BFA awarded by the Arkansas State University (1974) in Jonesboro, Arkansas. Born in Chicago, and completing his public education in Northern Illinois, Sanders' biological family have primarily resided in North Central Arkansas over the past two centuries.
Prior to arriving at The Ohio State University, Sanders worked in the nonprofit sector for 26 years. From 1977-1987 as he served as Executive Director of the Ozark Craft Guild, an Arkansas craft cooperative of both traditional and contemporary artisans. From 1987-2003 as Executive Director of the Sawtooth Center for Visual Art in Winston-Salem, North Carolina, he managed one of the largest community schools of visual art in the United States, and during his last three years in that post he founded the Arts Based Elementary School, a North Carolina Public Charter School.
Sanders has received an Ohio's Art Educator of the Year recognition from the Ohio Art Education Association, and is now serving a fourth consecutive term on the board of Ohio Citizens for the Arts. Over the past 15 years Sanders has held more than a half-dozen executive offices in special interest groups of the American Education Research Association and National Art Education Association, served six years on the Curriculum and Pedagogy board, and held numerous state and local leadership roles across Arkansas, North Carolina, and Ohio. Sanders is currently completing a third term as Treasurer of the International Society for Education through Art.